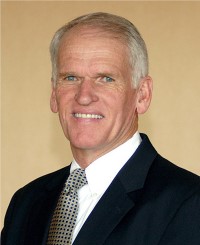 Monte C. Van Stavern
Financial Advisor
Located at 319 W. Slaughter Lane, Austin, TX 78748 or 111 S. Main St., Lockhart TX 78644
Office: 512-328-7757
Fax: 877-417-5582
Email: monte.vanstavern@ampf.com
---
Financial Advice to Help You Achieve Your Goals
First-Lockhart offers a wealth management program through Springs Wealth Group, a financial advisory practice of Ameriprise Financial Services, LLC. Through on-site financial planning, comprehensive investment solutions and convenience digital capabilities, they partner with us to help you reach your financial goals. Financial Advisor, Monte Van Stavern at Springs Wealth Group, a financial advisory practice of Ameriprise Financial Services, LLC is available at First-Lockhart National Bank or by virtual WebEx to speak with you about your unique financial situation and goals.
---
Why Work With A Financial Advisor?
You work hard for what you earn — make sure your savings and investments are preparing you for the future you want. A financial advisor can help you achieve your short- and long-term financial goals, as well as plan for unexpected events that might arise. Through an ongoing, collaborative relationship with a financial advisor, plus secure anytime–access to your accounts online, you can track your progress toward your goals and receive timely advice when you need it.
A Comprehensive Approach
Springs Wealth Group believes that clients shouldn't have to choose between a passion-fueled lifestyle and looking for security. Together, you and your financial advisor will evaluate your current financial situation. From there, your advisor will provide advice for managing investment strategies that look to grow wealth and by taking action around your own values and community. Financial Planning is not one-size-fits-all, the team at Springs wealth Group will focus on creating a truly personalized strategy to support you in planning for financial success so you can live out your dreams along the way. Through personalized financial advice, your advisor will help you prioritize what's important today, while planning for a confident financial future.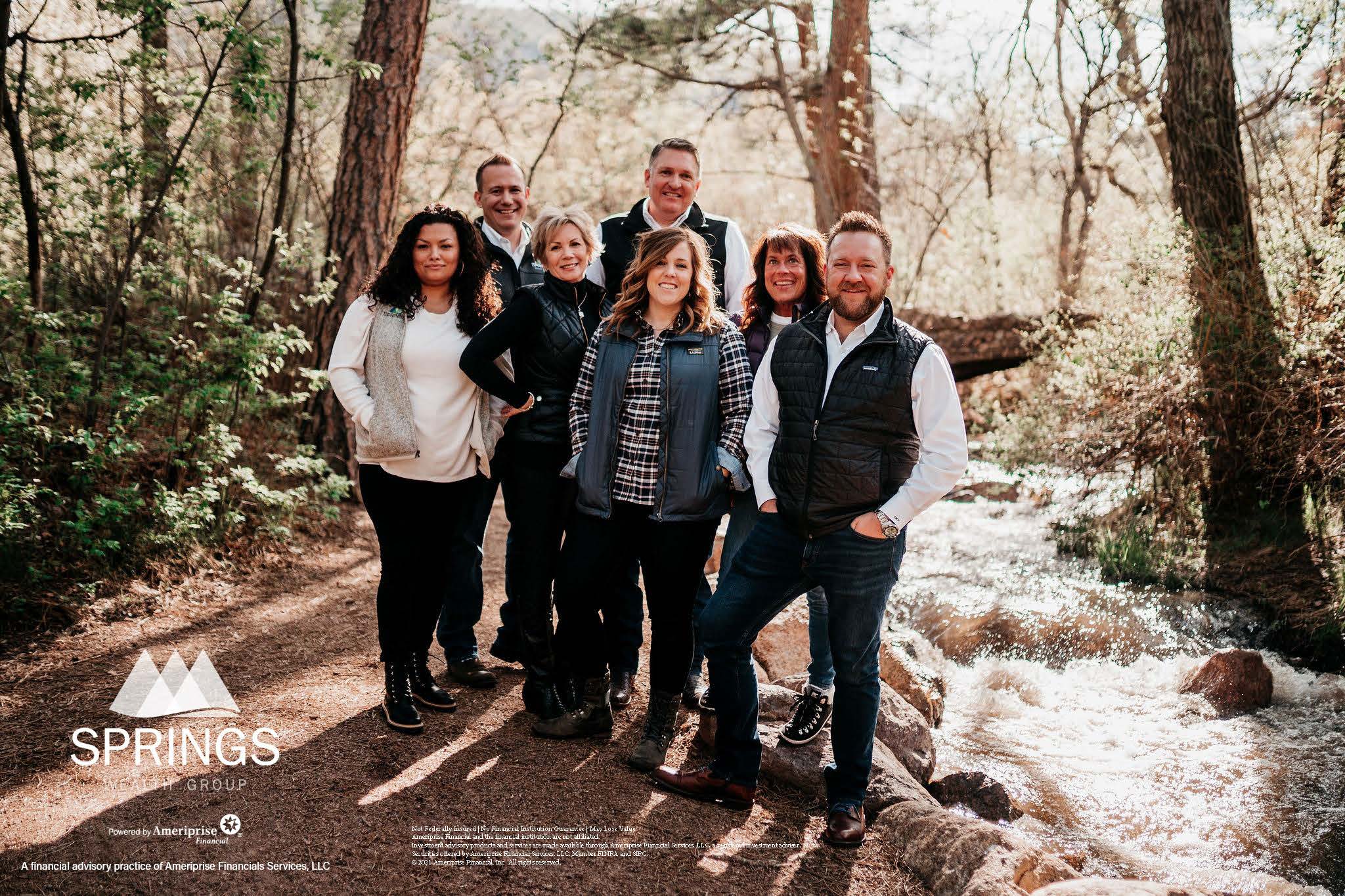 Solutions and Advice Aligned to Your Goals
Through Springs Wealth Group, you'll have access to wide-ranging advice — from customized investment recommendations and asset allocation strategies, to comprehensive financial planning that covers key aspects of your financial life — to help you meet your goals. And, your Springs Wealth Group financial advisor can provide access to an extensive suite of solutions to reflect your values, worldview and support your lifestyle, including investments, insurance and annuities, and much more.
Products and services available through Ameriprise
Financial planning
Retirement planning
Investments
Funding education expenses
Insurance and annuities
Estate planning strategies
Retirement income strategies
Tax planning strategies
You may reach out to Springs Wealth Group directly by calling 830-931-2098, by email at springswealthgroup@ampf.com, or learn more by visiting Spring Wealth Group website.
---
Meet the Springs Wealth Group Financial Advisor! Monte C. Van Stavern, Financial Advisor
Since 1976, Monte Van Stavern has attended to the diverse financial needs of a discerning client base. He aims to ensure each client feels secure in knowing that he's prescribed the proper financial advice and products to suit their personal objectives.
After conducting a thorough financial assessment, Monte develops financial strategies that align with each clients' needs and goals. These services include: brokerage accounts; college, estate, investment and retirement plans; life, disability and long-term care insurance; and fixed and variable annuities.
Monte holds FINRA Series 6 (Investment Company Products/Variable Contracts Representative Examination), 22 (Direct Participation Programs Representative Examination), and 63 (Uniform Securities Agent State Law Examination) licenses and he is a registered Investment Advisor Representative. A significant segment of his client base includes faculty at the University of Texas and the four academic institutions within The University of Texas System. This experience helps him deliver educated and relevant guidance in line with the unique financial and retirement planning needs of individuals affiliated with higher education institutions.
Beginning in 1976, Monte conducted numerous informative retirement and financial planning seminars nationwide. He further commits several hours each weekend to philanthropic endeavors. Monte has been happily married since 1971. He and his wife are the proud parents of two sons and the proud grandparents of five children, each of which reside in the greater San Antonio region.
---
About Ameriprise Financial
As a longstanding leader in financial planning and advice, Ameriprise Financial helps clients navigate the present without losing sight of the future.
Ameriprise Financial has remained true to its vision of putting its clients' interests first for more than 125 years. Ameriprise Financial and its subsidiaries serve more than 2 million individual, business and institutional clients, with more than $1 trillion in assets under management and administration.1
View the Ameriprise FINRA BrokerCheck listing.
The Ameriprise Financial Institutions Group program allows us to align with the expertise and resources of Ameriprise Financial. You will have access to wide-ranging advice — from point-in-time investment recommendations and asset allocation strategies, to a comprehensive financial planning approach that covers key aspects of your financial life — to help you meet your goals. And, your advisor can provide access to a broad array of solutions to meet your specific needs, including investments, insurance and annuities, personal trust services, cash and cards.
Not Federally Insured | No Financial Institution Guarantee | May Lose Value
Ameriprise Financial and the financial institution are not affiliated.
Ameriprise Financial cannot guarantee future financial results.
Ameriprise Financial Planning Services are optional, offered separately, and priced according to the complexity of your case and your financial advisor's practice fee schedule. Your fees and financial advisor may be subject to change.
Financial planning is generally appropriate if you have financial goals, sufficient assets and income to address your financial goals, and are willing to pay an investment advisory fee for recommendations to help you achieve those goals. Please review the Ameriprise Financial Planning Client Disclosure Brochure or, for a consolidated advisory relationship, the Ameriprise Managed Accounts and Financial Planning Service Disclosure Brochure, for a full description of services offered, including fees and expenses.
Ameriprise Financial, Inc. and its affiliates do not offer tax or legal advice. Consumers should consult with their tax advisor or attorney regarding their specific situation.
Investment advisory products and services are made available through Ameriprise Financial Services, LLC, a registered investment adviser.
Securities offered by Ameriprise Financial Services, LLC. Member FINRA and SIPC.
© 2023 Ameriprise Financial, Inc. All rights reserved.