Community Debit Card Details
Partner with First Lockhart National Bank to create a custom designed Visa ®debit card for your organization or school.
Are you interested in learning more about our Community Card program? Please contact us at 877-398-3416.
Lockhart ISD is using our Community Card program to show their school spirit!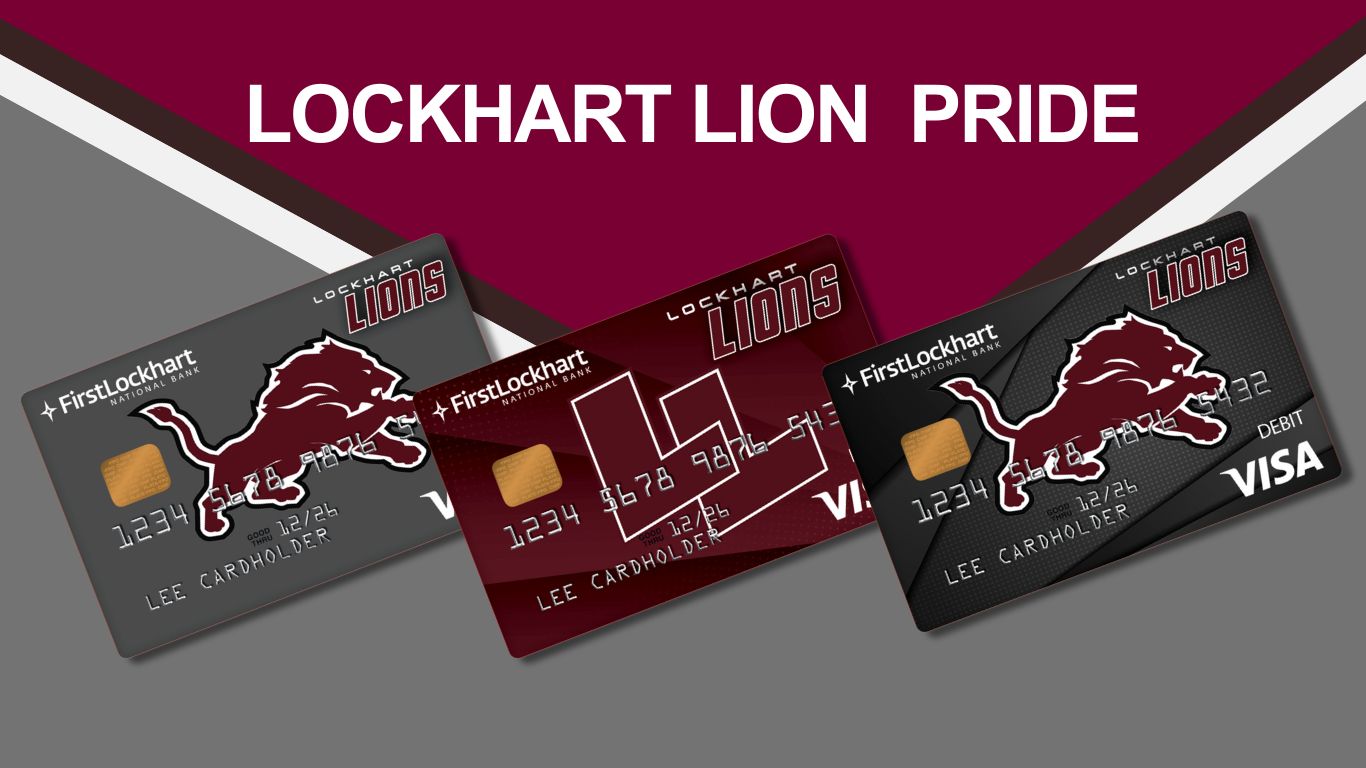 If you are a Lockhart Lion fan and interested in showing your support, contact us to get a Lockhart Lion debit card today!