This means wherever you are, you can connect with a First Lockhart Video Banker to handle almost any service you normally would do in our branches. All you need is a computer or mobile device.
Download our video banking app and get started
Bank Face-to-Face
Open a new account, make updates to your account, order a debit card and more!
Easily Share & Sign Documents
Video Banking allows you to sign account or loan documents right from your device.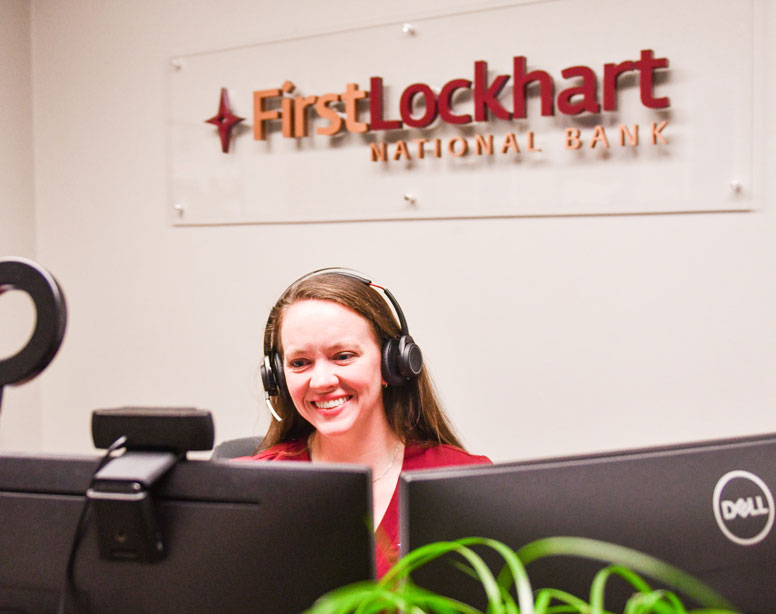 Support
Struggling with online banking or can't find what you need on our website? Our Video Bankers can provide you step-by-step assistance right on your screen.
What is Video Banking?
Video Banking allows you to chat face-to-face with a First Lockhart Video Banker right from your smartphone, tablet, or computer's camera wherever you are.
What can I do with Video Banking?
With Video Banking, you can do almost everything you can do in one of our branches, except make deposits or withdrawals. We can help you with: Applying for a New Account, Making Changes to Your Account, Wire Transfer, Apply for a Debit Card, Dispute a Transaction, Get Support with Online Banking/Bill Pay, And So Much More!
When can you use Video Banking?
Our Video Bankers are available: Monday - Friday from 9:00am - 4:30 pm CST